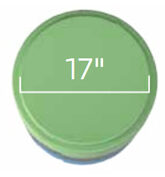 Students come in all shapes and sizes. In the design of oodle, we considered every body type. With 17 inches of seating surface, larger students will feel just as welcome using an oodle.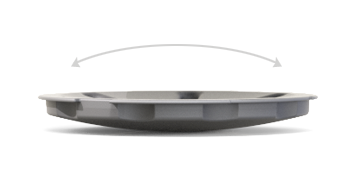 Just flip the inventive rocker base over to switch between sitting flat and sitting with movement. Simple rotation locks the base into place.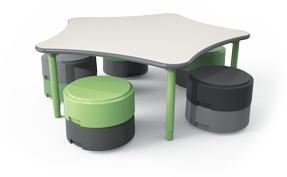 Instead of a chair, pull up an oodle. Ideal for collaborative learning and common areas, oodle is easy to gather into a circle, arrange around a table or stack up at a counter.

Designed exclusively for Smith System
Award-winning designers Joe Ricchio and Charlie Patterson of Ricchio Design, developed the Oodle stool. They envisioned a bold, graphic form – simple cylinder – to bring to life Smith System's idea for movement-optional seating. The result is something completely new. Joe says, "Oodle is more fun, straightforward and casual than other movement-friendly classroom furniture. The simplicity and multi-function capability are real benefits."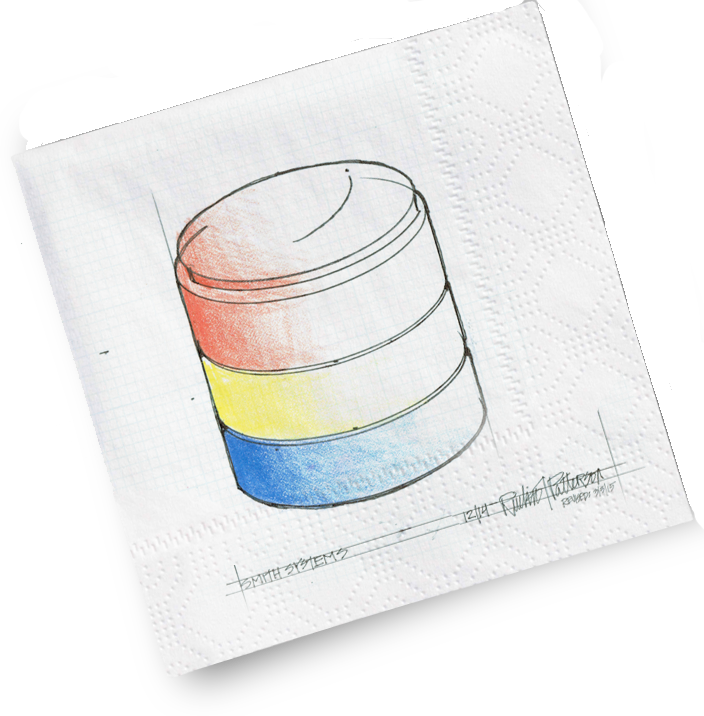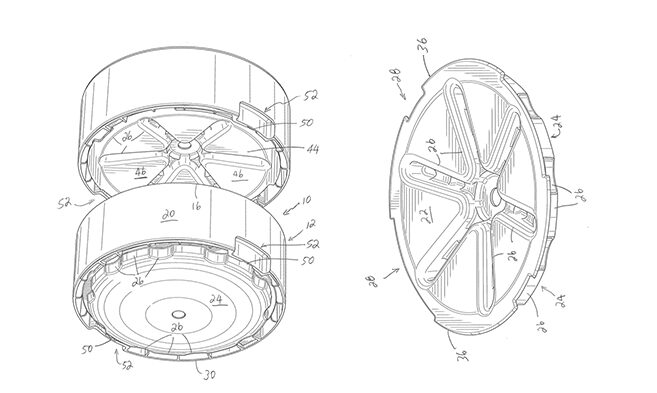 Oodle measures 17″ in diameter. Weight: 20 lbs (3+1 set).
Oodle is available in 5 bright or neutral colors.
One color per set – buy in several colors to mix it up!
The basic Oodle features three cylinder-shaped components, each 17 inches in diameter and 6.5 inches high. Educators can set them up for use individually or assist students in stacking them higher.