People who do it all need furniture that can help them every step of the way.
Versatile people need versatile furniture.
Presenting information, guiding discussions, directing projects, demonstrating skills, testing, grading, reporting and more. People who do it all need furniture that can help them every step of the way. Naturally, Smith System® offers a vast array of furniture and accessories, all designed to help teachers in their demanding jobs.
Smith System® offers two distinct lines of teacher Desks, Motum® and Cascade®. Each line offers its own unique set of features, functions, options, and aesthetics. They can all be color coordinated with Smith System® student desks and tables.
Shelves, Files, and Lecterns
Our Planner® line of files and shelves includes the most popular sizes of 2-Drawer Files, 2-Shelf Bookcases, and more. We offer a Mobile Lectern plus a Deluxe Tabletop Lectern in addition to Curl Top Lecterns that can be mounted to teacher desks or riser shelves on Cascade® Cabinets.
It's easy to forget that teachers sometimes sit, but we didn't. Grading, planning, reporting, and evaluating are necessary parts of the job, and we work to make those tasks go by more easily with a selection of comfortable adjustable chairs. Choose from the Flowform®, Oodle®, Groove®, Numbers™, or Flavors® Seating lines.
Dealer Updates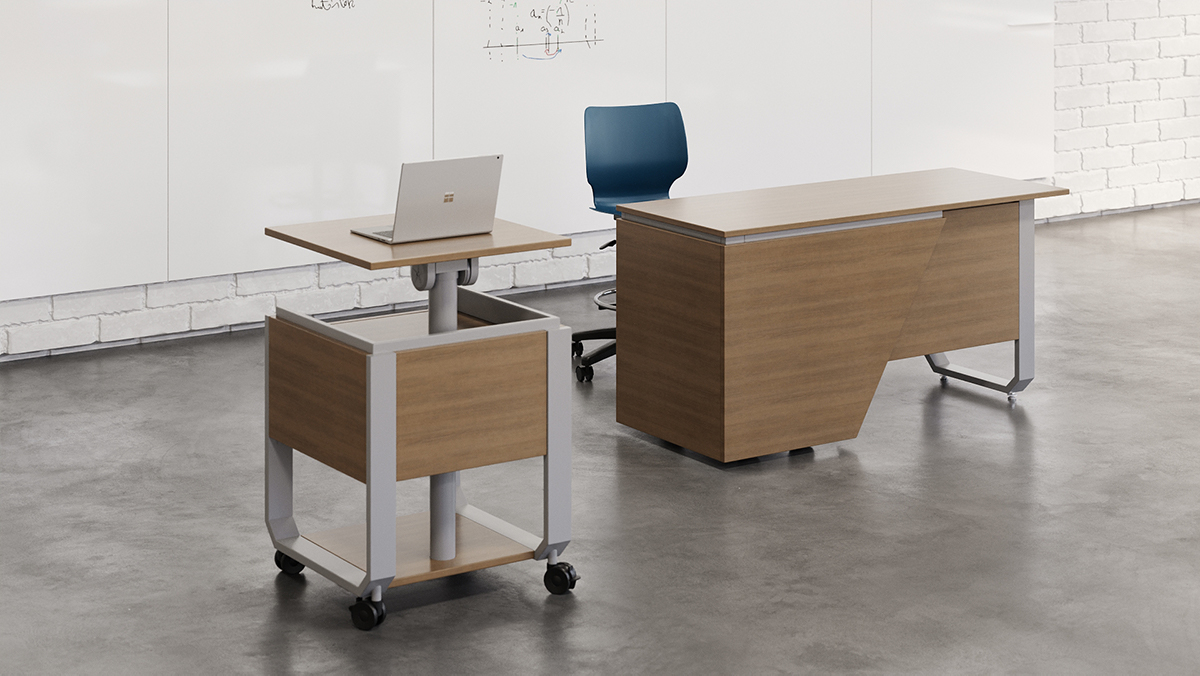 Love It or Leave It? The Case for Keeping Teacher Desks
They're more relevant than ever, with features that support flexible classrooms and meet teachers' practical needs. This blog explains why many educators still want their own personal classroom desk.
Read more
Thought Starters
Need inspiration furnish your classroom?