Cascade® Classroom Storage
The scalable way to manage materials.
Technology will never erase the need for hands-on learning supplies. Cascade® storage cases, cabinets, towers, wardrobes and cubbies give teachers a method to manage it all – and keep resources accessible for students. That's the idea behind Cascade® tote trays. They conveniently transfer from storage units to compatible desks and back. It's the ultimate in classroom storage furniture in a finite footprint.
Mobile storage units available in 9 unique sizes, with totes or shelves and in 14 colors. Tailored to every school room and curriculum.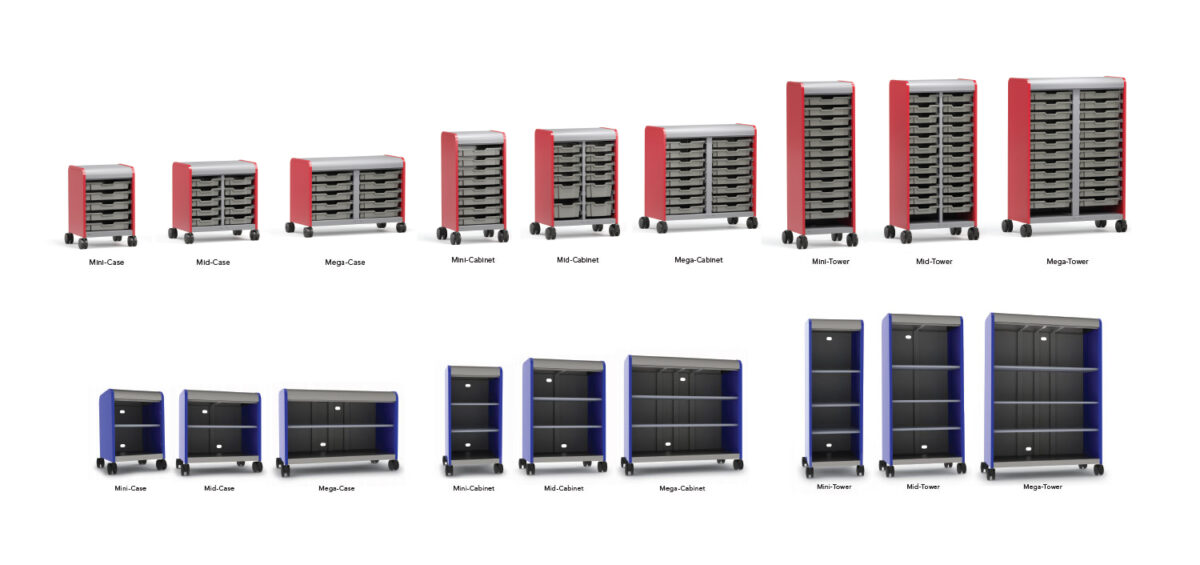 Product News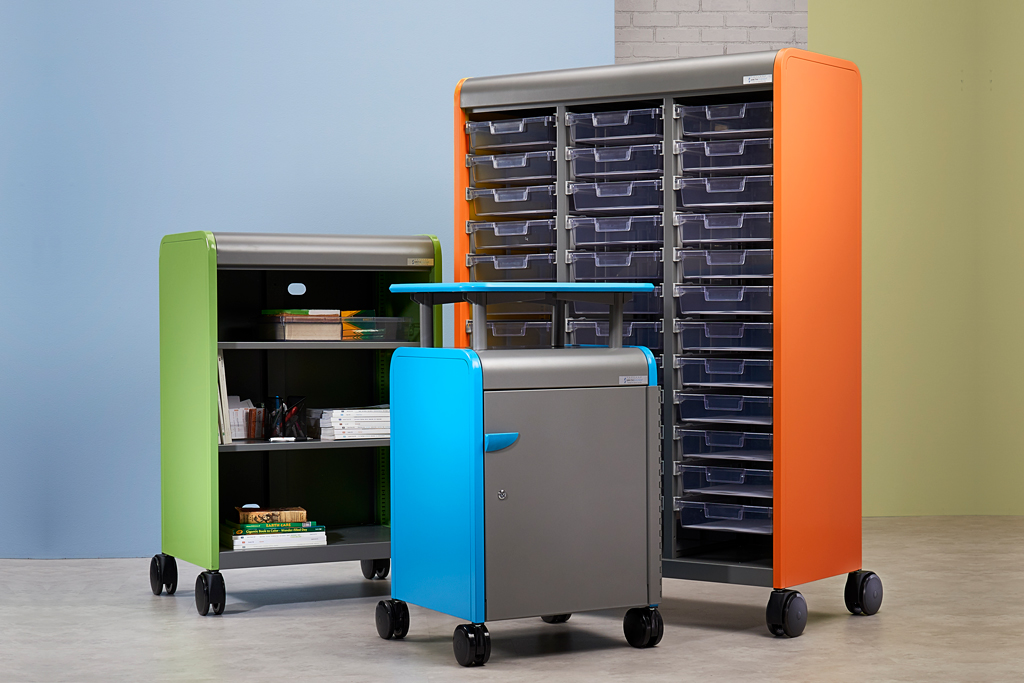 New Additions to Cascade® Storage Line
Cascade® Lectern, Mega-Cabinet Tote and Presentation Cart have been added to the Cascade® Storage line.
Read more
Thought Starters
Need inspiration furnishing a space with Cascade? View our Thought Starters.