Groove® seating featured with our Silhouette® Student Desks and Oodle® flexible seating. Also shown Cascade® Totes and Cascade® Mega-Tower with Shelves.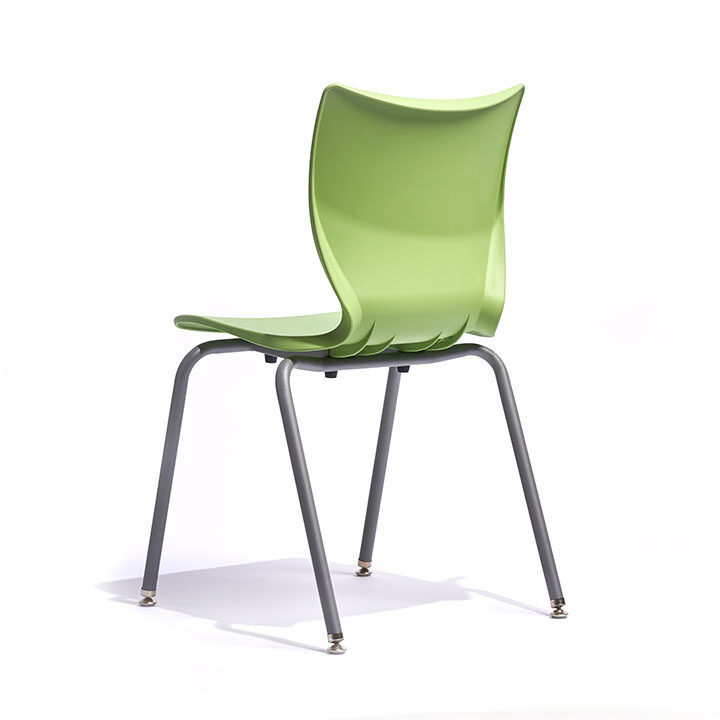 Groove® is designed with a "flex" cushion seat back surface. The gentle contour and slightly higher upperback shell spread the student's weight over a larger surface area. The slim waist design and strong lumbar support, so kids can turnaround easily and maintain good posture.
Students can feel great and get to work, with less settle time. The ergonomic seat pan and subtle shell contours support movement in a working posture at a desk and sideways sitting. A gentle flex at the top of the shell opens the contours up for a relaxed position.
View other full lines of flexible seating or classroom chairs.